Back by popular demand:

Motivational and inspirational talks from knowledgeable professionals will capture your imagination and help you identify—and develop—key projects in your organization. So doing, you can transform the community in which you work and live, making it #1 in an area that stirs your passion.
How sweet it is when your organization moves your community closer to becoming the greenest, the healthiest, the best educated, the most athletic, the most musical, the most equitable—you name it—in many areas, including the one you care about the most.
Explore how your organization—along with like-minded organizations—can create a community that:
Expresses the values, commitment, fervor, and even love of its people
Shows evidence of effectiveness through quantifiable results
Integrates and unifies the knowledge, talents, and energy of people for good
Provides purpose, focus, and direction to achieve extraordinary results
More about The One Project
Check out the Poster for this event, includes more details!
5:30 pm Registration
6:00-7:30 pm Event
Includes a light snack
St. John Fisher College
Ed.D.Program in Executive Leadership
Alesi Academic Center, Room 102
3700 East Avenue, Rochester, New York
General Admission $25 ($30 at the door)
Register below or visit our Eventbrite Registration page directly
Sponsors: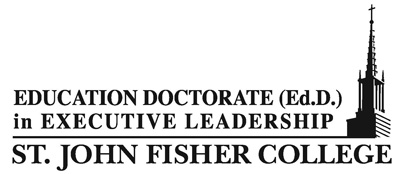 For facility-related questions, contact Betsy Christiansen at 585-899-3852.